Fixes
[VA-8727] - Amazon FBA orders not coming into versa in some instances
[VA-8744] - Error is hidden when Pricing Policies creating
[VA-8755] - Issue with matching customers
[VA-8740] - Fulfillment data for Shopify Order with multiple kits not sent completely
[VA-8652] - Fixes for New report to show discrepancies between bin location qty and quantity on hand
Release Notes: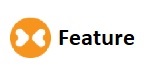 [VA-8680] - Add partially allocated as status on logistics-open so
Versa has added new status on open SO's as partially allocated.
[VA-8719] - Separate buying and selling price policies from product pricing page
Versa has changed the view on the pricing policy page. There are now tabs for selling price and purchase price so that they are separated and easier to view.
[VA-8605] - Universal Search in Versa
Versa has added a quick search option for users that will enable users to search across customer, supplier, products, and shipping.