Fixes
[VA-8775] - Quotes under Order Menu
[VA-8782] - Shopify Images are in log but not showing in Versa
[VA-8784] - Inventory incorrect
[VA-8796] - when adding non BOM product quantities entered under Qty to User now resets
[VA-8798] - Manual order dimension pricing not pulling up
[VA-8803] - Transaction date and posting date in Custom GL report for AELF Inc. need to be exported without time
Release Notes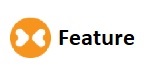 [VA-8713] - User can assign an order to an existing shipment batch
In Versa user can assign orders to a new shipment batch ( from orders, sales orders, open orders, ship via batch). But there is no way to add an order to a shipment batch that already exists.
Versa has added a new shipment batch field to the sales order edit view, to show a list of shipment batch that is not finished or cancelled.
If the order is already in the batch, select the batch in the list. If users choose to assign the order to a different batch it is in, then they can switch the order to the new batch.
[VA-8807] - Add new setting to hide carrier , shipment no, container, port form receiving page
Versa has added to Settings to hide the additional fields for receipts.
For users to hide the setting they can go to Setting> PO Shipment receipt>and uncheck Show Additional Fields For Receipts that controls the visibility of additional fields for receipts.
[VA-8834] - Consolidate inventory transaction by transfer order line when showing transaction history
If there are multiple FIFO bucket involved in a transfer or order shipment, the transaction history will show the transaction detail by inventory items which can be confusing.
Versa has now consolidated the history for transfer and order shipment by line.