Fixes
[VA-8778] - Cannot find customer with '&' in sales order customer area
Release Notes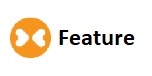 [VA-8709] - User can map an new CSV file into the accounting transaction import format
We have added a new option to accounting transaction import. We have added 2 new tabs to the top Versa Format and Other Formats.
Versa will now enable users to upload CSV/XLS/XLSX files from our template and "translate" it into an importable file.
The files will show all the columns in the file and then ask you to map each column to a column in Versa's file format. A column can only be mapped once to a Versa column.
[VA-8894] - Show link to event log after a bin transaction file import
After a user does a bin transaction import Versa will show the user where to see the event log.