If you need to import transactions from Gusto and you should be getting an exported file from Gusto what is designed to be imported into an accounting system.
To import this into Versa, you would first add a new column to the file called Date. For each row in the file, set the date of the payroll transaction (in YYYY-MM-DD format ideally). Remove rows containing row if present. Save the file as CSV file if not already in CSV format.
In Versa, goto Tools menu, then Imports and Exports , Accounting Transaction Import.
Choose Other Format.

Then choose the CSV file to upload. You will be asked to map the columns in your CSV file to Versa column names.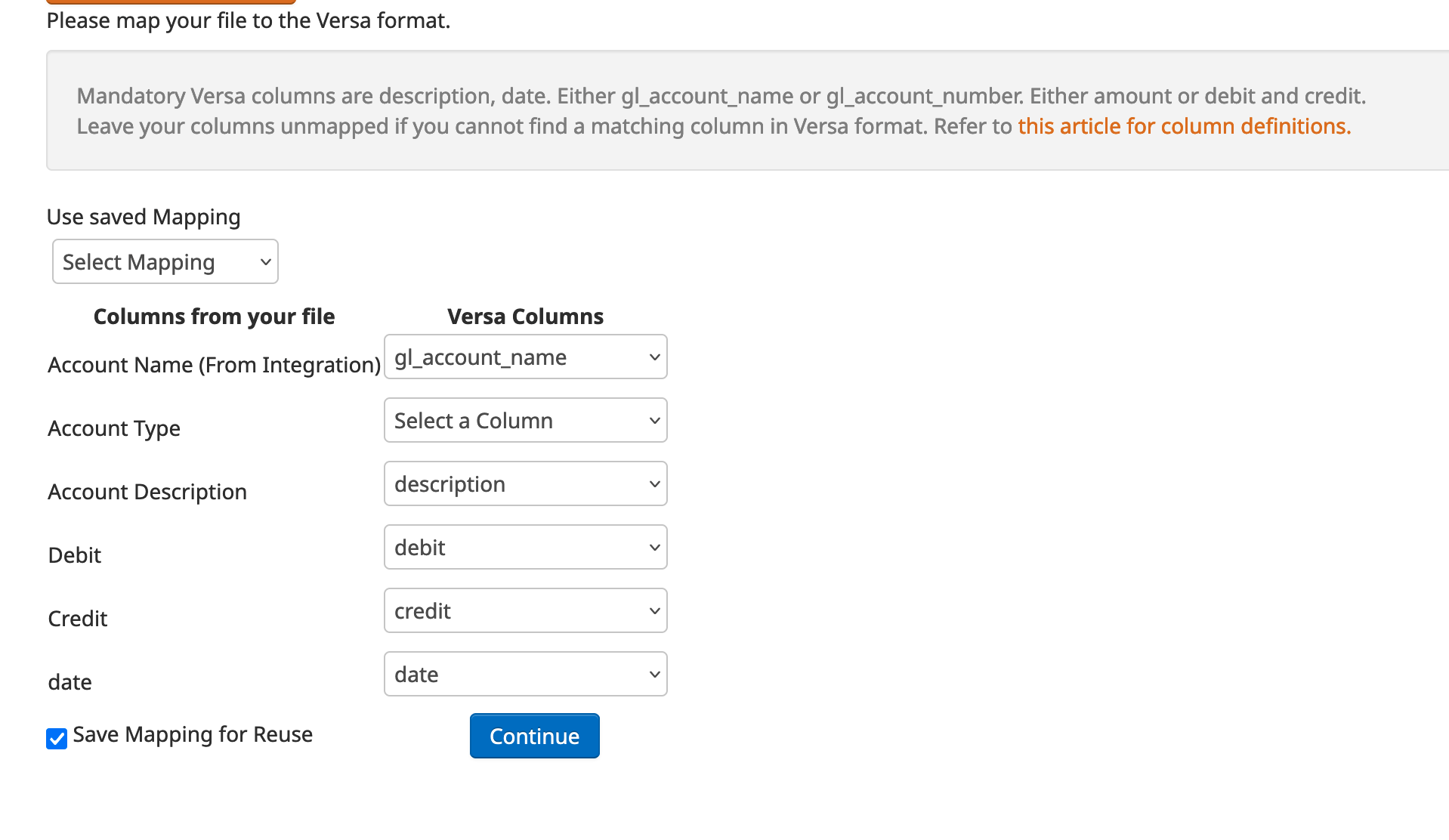 Use the mapping above to map the required columns. Account names in the exported file must match the GL account name in Versa.
ClIck on Continue to finish the import. If you choose to remember the mapping, You can reuse the same mappings next time you upload a file in the same format.