Fixes
[VA-8966] - Some Users Unable to Access Follow Up Notes Widgets
[VA-8969] - Amazon FBA orders coming in historical and cancelled
Release Notes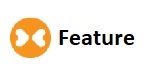 [VA-8938] - Salesforce integration: Import quote detail with opportunity import

[VA-8952] - Custom Report- Cash Flow Projection Report
Versa has created a new report called cashflow projection under financial reports.
The report has 3 options:
1) Include Transaction date After: This will include the Invoices or bills with balances after the transaction date selected.
2) Week to forecast: Is Number of weeks the user wants to project/forecast
3) Show Transaction details: Will show bills and invoice details.