Creating a Customer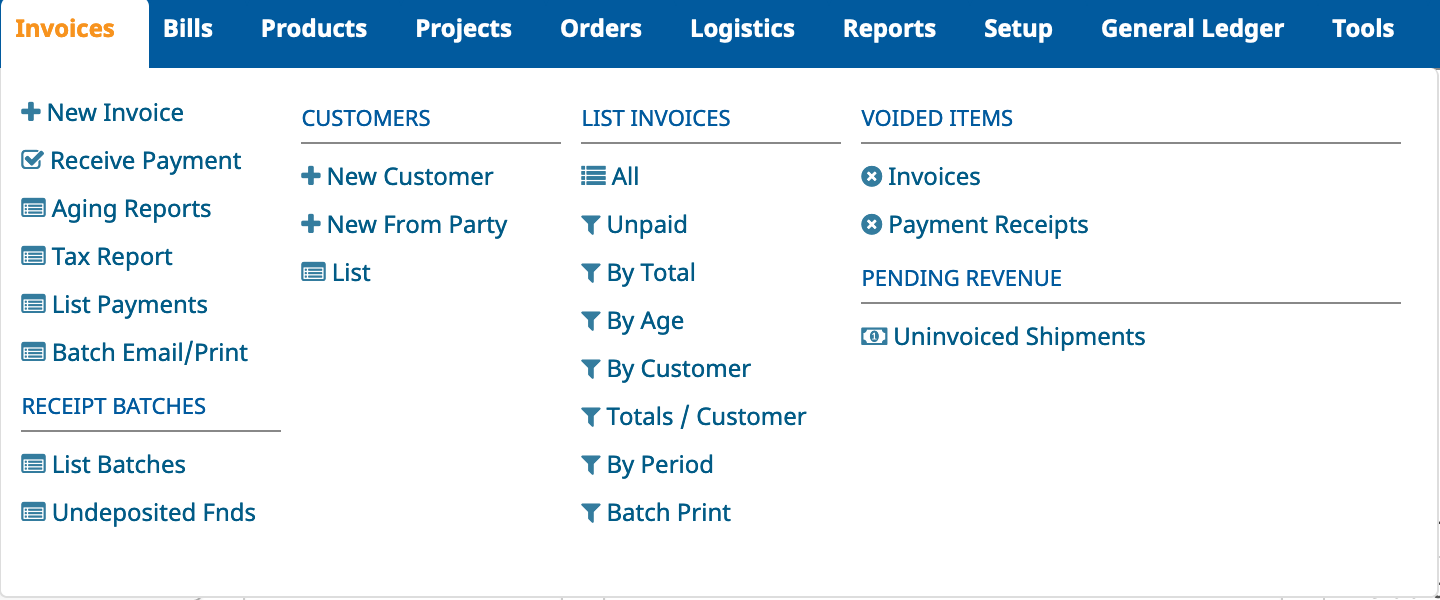 A customer is any party to which your company sells goods or services. In order to create a customer, do as follows:
From the top menu, Go to Invoices / Customers / New Customer
Enter your customer's contact information on the page

You must complete the Company Name field or the Given Name / Surname fields. All other fields are optional. Some of the fields are for default settings related to your customer. These fields will be completed automatically whenever you create invoices, quotations, or sales orders. These fields include:

Revenue Account
Payment Terms
Credit Limit
Adjustment -- use this to apply, say, a default discount to products the customer is purchasing on a sales order or sales invoices.
Currency

Click the Create Customer button at the bottom of the page.

Once a customer has been created, you can begin to issue quotes, sales order or sales quotes to that customer.
Placing a Customer Account on Hold

From time to time, you might find it desirable to stop selling to a particular customer. Perhaps a particular customer doesn't pay their invoices on time or they have exceeded their credit limit. Versa Cloud ERP allows you to designate a customer as either Active or Inactive. The status of each customer is shown on the customer listing page.

You can deactivate or activate a customer as follows:

Go to Invoices / Customers / List / [click on customer's name]
For the Status field, choose Inactive from the drop-down list.
Click the Update Customer button.

The customer will no longer appear in the drop-down list of customers when you create Quotations, Sales Orders or Invoices.




Entering Shipping Addresses

If your customer has multiple shipping addresses, you can edit them by click on the down arrow next to the Update Customer button and choose the option View and Edit Shipping Addresses. You can create a new shipping address by clicking on the Add Another Shipping Address button or editing an existing shipping address.