Overview
Payment disbursement batch is used to make multiple payments to outstanding bills. You should group all the payments with the same payment types (paid by check, paid by cash, paid by wire etc) into one batch. The batch feature allows you to choose which bills to pay and how much to pay. After selecting all the bills you want to pay, you can review the payment details before posting the batch.
Create a New Payment Batch
From the Bills menu, New Pmt Batch. Enter a reference number for the batch. Today's date for example. Choose the cash account the payment is being made from. Enter an exchange rate if you are paying bills in foreign currencies.
Use the Bills Due Date and Discounts Lost By Date to search for bills due before a certain date or bills with early payment discounts by a certain date.
Finally, choose the payment type and the payment date.
Click on Create to create the batch.

Choose Bills to Pay
After the batch is created, a list of suppliers with pending bills is shown. Choose the suppliers to see which bills you can pay. Select the bills to pay and enter the amounts (if you are partially paying the bill).
Any discount due to early payment will be calculated based on payment terms on the bills and the total discount to be taken is shown at the bottom of the page.
Click on Save Selections to save the selected and then click on Next to continue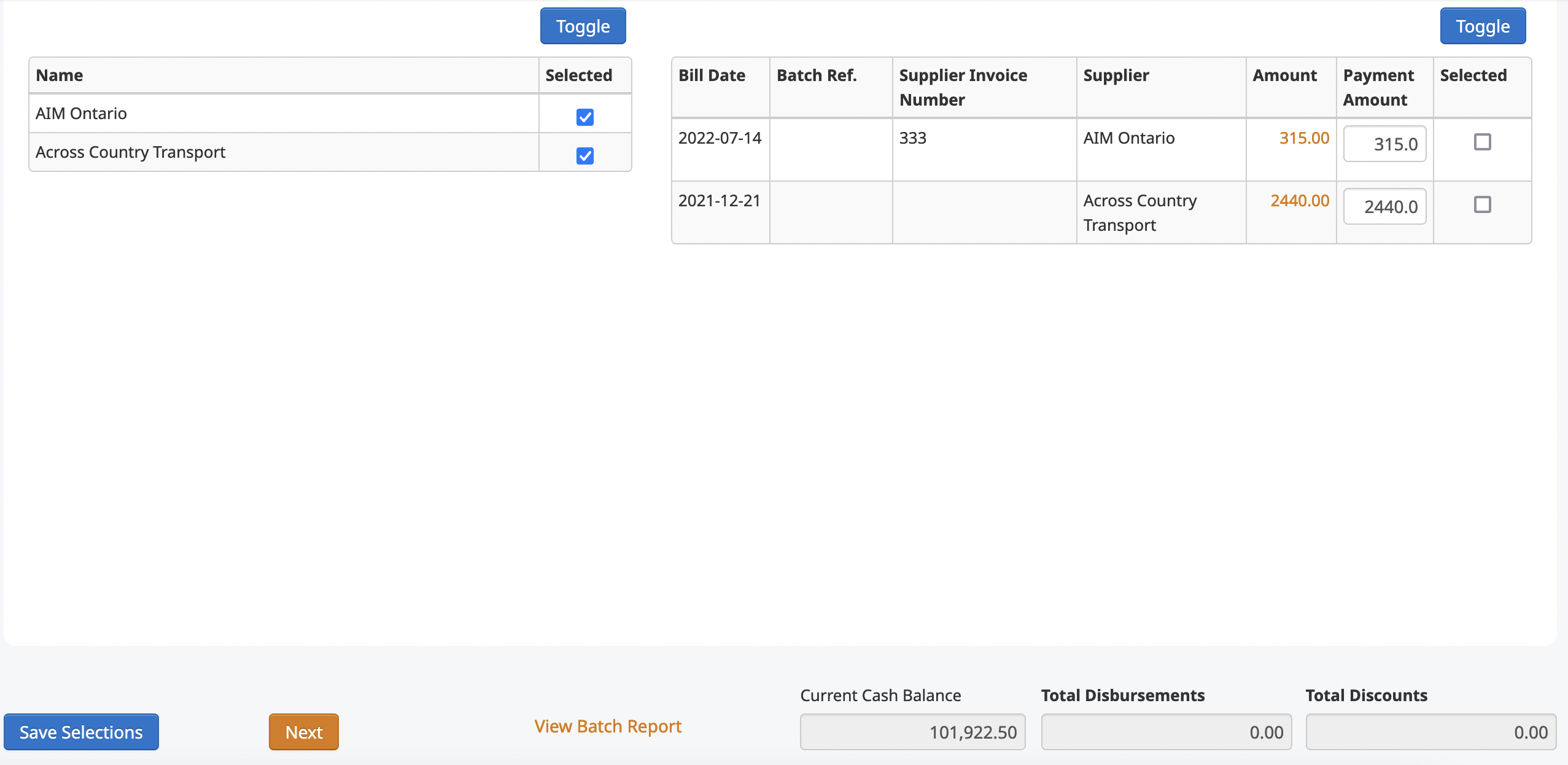 Confirmation
On the confirmation page, you will see a list of all selected bills, the discounts taken, and the payment amount. Review the information and click on Post Batch button to post the batch. If any correction is needed, click on the back button (in the browser) to go edit the batch.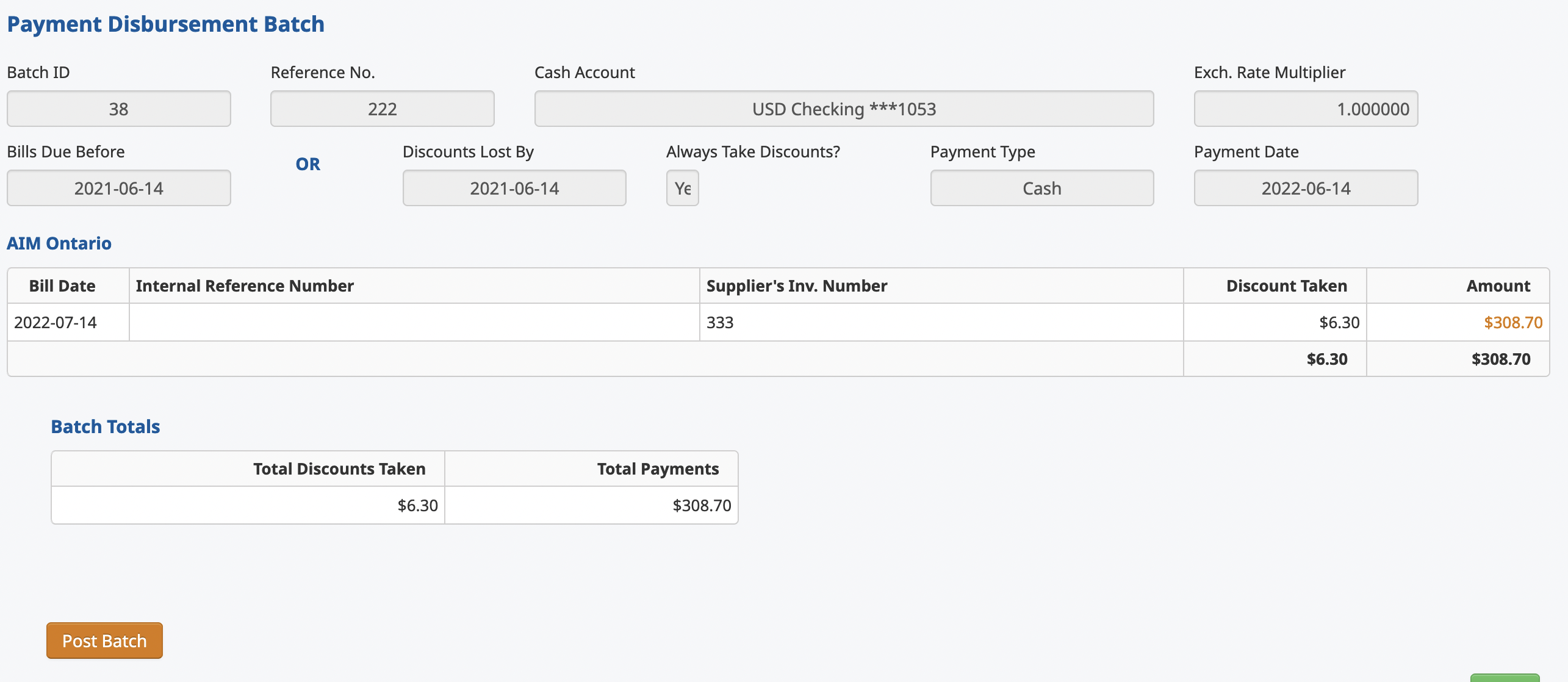 Video Walkthrough
Here is a video showing how to create a payment disbursement batch.