Overview
In general, you issue a Purchase Order (PO) when ordering Products for use in your business. A Purchase Order provides your supplier with a legally binding document stating your commitment to buy goods and services according to specified terms and conditions. Typically, your PO will specify quantities, prices, delivery dates, delivery destinations, and payment terms. Also, your PO might provide special instructions, comments or notes pertaining to particular line items.
Versa Cloud ERP allows you to create, edit, update, and print Purchase Order for any Products and Services you have specified.
Create a New Purchase Order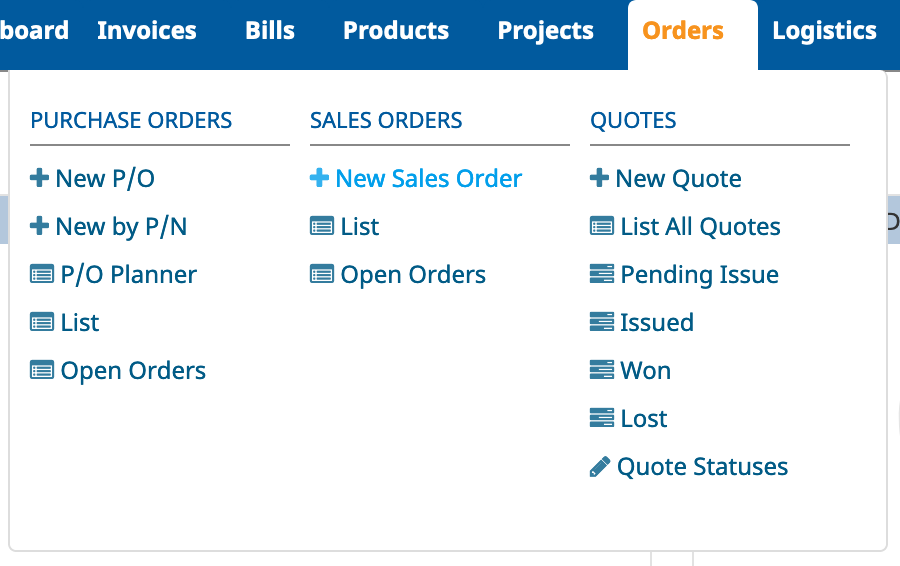 Create an on Orders menu, then choose New P/O to bring up the new PO screen.
Choose the suppliers, enter the PO date, the payment terms and other fields as required. Click on the Assigned Order Number to continue.
After the PO is created, you can add the products to be ordered in the order item form. Enter the product name (enter a few letters to bring up a list of matching products), the price and quantity.
There are 2 notes (Note A and Note B) to use if you want to store additional notes about the line. Store the delivery date and ship date if you are aware of the dates.