Fixes
[VA-7906] - Shipping quantity and quantity taken out of inventory is different in some rare cases
Release Notes: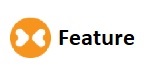 [VA-7832]- User can pin a document so it cannot be deleted by accident.
Added a new feature called Pin Document and this can be assigned at the user level. Once a user has this permission, he/she can click on a Pin icon next to an uploaded document . By pinning a document, it cannot be deleted. A document can be unpinned by user with the Pin Document feature. We will show an unpin document icon after a document is pinned.
[VA-7857] - Improvement of portal UI
Changed catalog page: Product images are now larger in the product image in the product listing page. Style changes for product area in catalog page.
Changed the My Order page to add pagination and search.
Changed the Show Order View to show shipment status of orders
Changed the Dashboard page to show more fields for orders and invoices.
Cache the category listing view and cache the individual product block in the product listing page.
Style changes for the Product Detail page, auto select first product variant if there are multiple variants for a product.
Style changes for the Cart page.
[VA-7925] - IRS Form 1099 - Add listing for selecting liability accounts and asset accounts
IRS Form 1099 - Added listing for selecting

liability

accounts
[VA-7929] - Add new setting to allow changing account used for the Cash widget in the widget setting area
You can now choose different accounts for the Cash Widget on the dashboard.
[VA-7930] - Default different widgets for eCommerce sign up users
We are changing the Dashboard widgets defaults to be more specific to the needs of eCommerce customers.
[VA-7932] - Speed up sales order overview chart in the dashboard
Sales Overview chart was taking a long time to load. We made changes to speed it up.