Fixes
[VA-7636] - Shopify refund posting for order with removed lines
[VA-7963] - Shopify Sync with error- This field must be a number greater than or equal to zero
[VA-7996] - Shopify Sync with error: Exception: undefined method `id' for nil:NilClass
Release Notes: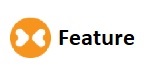 [VA-7977]- Supplier payment terms not populated after converting a SO to a PO
In Versa a user will now be able to populate the payment term directly while converting an SO to a PO
[VA-7978]-Create bulk product barcode printing on the shipment receipt page
In Versa a customer is able to print a barcode from the product page, but needs to be able to print barcodes (likely multiple) for product being received on the receipt show page.
Versa has now added an option to print product labels on the shipment receipt page.
There is now a checkbox for each product received and Versa has also added an option to select all products.
A user can choose one or more products to print labels for. There is a select all option to select every product received.
Click on the Print All product Label button, this will generate a PDF containing all the product labels selected. If there are multiple quantities for the same product received, create one label per whole quantity. If 2 units are received, create the same product label twice in the PDF.