Fixes
[VA-8128] - When clicking on any total in the income statement error received
[VA-8182] - Just scanned lines on the picklist does not always scroll into the overview
[VA-8190] - AvaTax Tax Entity Code not following from quote to order
Release Notes: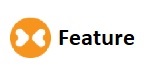 [VA-8134] For Pending shipment receipts add a link to the specific Shipment Package represented by that line on the Shipment Receipts page.
Versa has added a feature where a user can view the pending shipment package by clicking on a link from the shipment receipt listing page. Currently, the user has to go to the new receipt page, find the supplier and then find the PO to see the unposted shipment package.
[VA-8180] - Add asset accounts to expenses in category setup
Versa has included assets in the drop-down to expenses in category setup.