Fixes
[VA-8273] - Avalara Error Invalid Length of Item Error when creating transactions with long part number
[VA-8279] - user cannot view Logistics-shipment receipts due to special characters in the search term
Release Notes: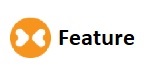 [VA-8219] - Add the ability to delete customer and supplier contact
Versa has added a delete option to delete contact only if the contact is not used
If a contact is a party record that is used in invoices, and sales orders and the user clicks on delete for a used contact, Versa will show an error message. "This contact has been used. Cannot be deleted".
Versa has also added a confirmation message on the delete icon click "Are you sure you want to delete?"
[VA-8241] - Add the ability to look up the exchange rate on the bill payment page
Versa has added a feature in the Bills menu>Make payment, if the currency chosen is a foreign currency users can look up the exchange rates from the daily lookup exchange rate table.
[VA-8268] - Search containing ' cause exception in accounting transaction listing page
In General ledger>List transactions>All, if a user searches for text like the example: o'bryan , the user will get an exception.
We have made it so searches can have an ' without an error.
[VA-8285] - Make the internal ref field larger on the sales order and purchase order
Versa has made the internal ref filed larger on the sales order and purchase order pages
[VA-8288] - In the transaction tab for the customer, reword the Ref number to be Internal Ref and add customer PO
Versa reworded the input filed Ref Number to be Internal Ref No and added a customer PO column under the customer's transaction tab