Fixes
[VA-8278] - Amazon shipments not posted in amazon
[VA-8293] - A/R details and customer account statement age are different
[VA-8294] - Concur Transactions Import Errors
[VA-8296] - Printed Quote Form does not show the line item in the right order after moving the lines. After moving PO lines, the screen does not refresh.
[VA-8297] - Cannot print check
[VA-8301] - Plaid is having a problem downloading some transactions
[VA-8306] - Customer quote form not hiding line taxes
[VA-8308] - Issue publishing products with aliases
[VA-8309] - Save button is not fully visible when assigning parent product
[VA-8130] - open orders list from the product page is not in order
Release Notes: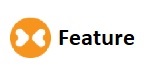 [VA-8280] - The user can use the existing Plaid Connection to map to additional bank accounts
It is common that through one plaid connection, a user can access multiple bank accounts. Versa's UI can only support mapping on GL accounts to one bank account through plaid.
Versa will support reusing a connection to map to additional GL accounts. In General Ledger, Cash Accounts.
Versa has added a new option next to Connect to Online Account: "Connect via Existing Plaid Connection" and changed the wording Connect to Online Account to "Add New Plaid Connection"
When a user clicks on this new link, he will be asked to choose an existing plaid connection and then show a list of unmapped bank accounts from this connection, if there are no unmapped bank accounts, then there is no option to choose. Show the label All bank accounts mapped"
[VA-8295] - Handle special characters in bill listing search and other areas
Versa now enables searches with special characters in bills, invoices, payment receipts, payment disbursements, logistics, orders, etc.

[VA-8299] - For suppliers with multiple unposted shipment packages, clicking from the pending on the shipments Rec'd page does not show the package by default
In Versa if a supplier has multiple unposted shipment packages for different POs, clicking the pending from shipment receipt listing page will take the user to the new receipt page.
The first unposted shipment package is always shown, we now show the actual shipment package user clicked on.

[VA-8300] - Show receiving qty when viewing PO and viewing the shipment receipt listing page
Versa has added a feature that if a shipment receipt is not posted it will now show the quantity as being received so users know the shipment receipt is still to be posted

[VA-8311] - Accounting Reconciliation will list Bill related to the cash account in the Journal entry session
In Versa when a user uses a cash account instead of an expense account in the bill, the transaction does not show up in reconciliation.
Versa has added a feature that will make it show up in journal entries.
Additionally, the line item Journal Entries on the reconciliation page is renamed to Journal Entries and Others

[VA-8313] - Show amounts on accounts payable accounts with no bills in the aging reports for bills. Consolidate the 2 different aging reports.
In Versa for amounts posted directly to accounts payable (unpaid shipment receipts), they do not show up in the aging report which shows a discrepancy with the AP balance in financial reports.
Versa has added the information for amounts posted directly to accounts payable (unpaid shipment receipts) to the report.
This will show up as a supplier with no name.
This applies to the reports under Bills, Aging reports ( as Of), and aging reports (with currencies)